The baby robins are now out of their nest and in our neighbors "gardens" (aka – weeds). Yesterday though, one of them somehow came around the chain link fence post and couldn't get back over to the other side. So, our brave, animal loving Tony, got out his trusty pooper scooper and scooped the robin back over the fence so it could be reunited with it's family. Of course, it took a few attempts and at one point I thought he had killed the darn thing!
No post about the robins would be complete without a couple of pics of course!
Stranded on our side of the fence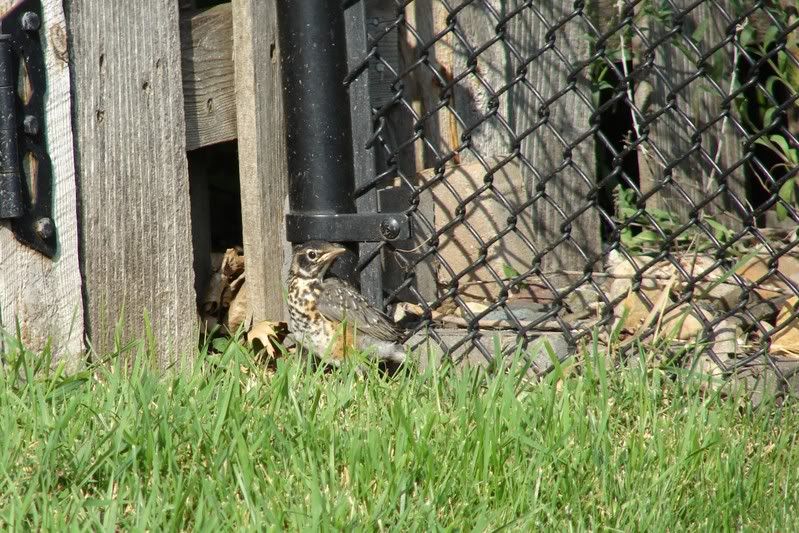 Mommy robin frantically watching us to see if we were going to hurt her baby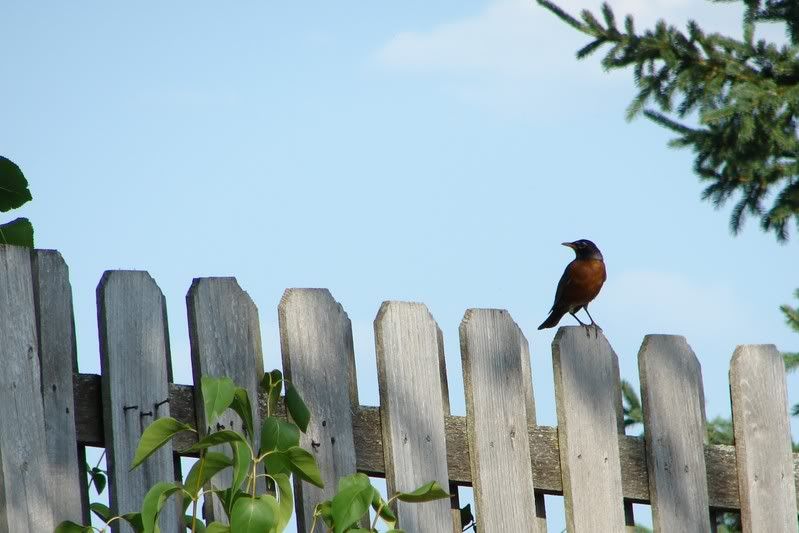 Moments before the rescue!