Over the next couple of days, I'm going to post the million and one photos from our trip. It was truly a great family vacation that we all needed together.
We left Monday around noon or so and stayed at Glacier Canyon Lodge part of The Wilderness Resort. The place ROCKED!! We only made it to 2 of the 10 waterparks, but that was more than enough.
So, onto the pictures!
Filling up and off we go!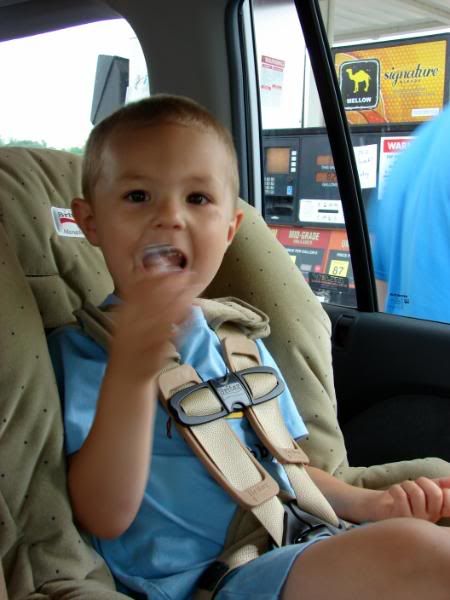 Into Wisconsin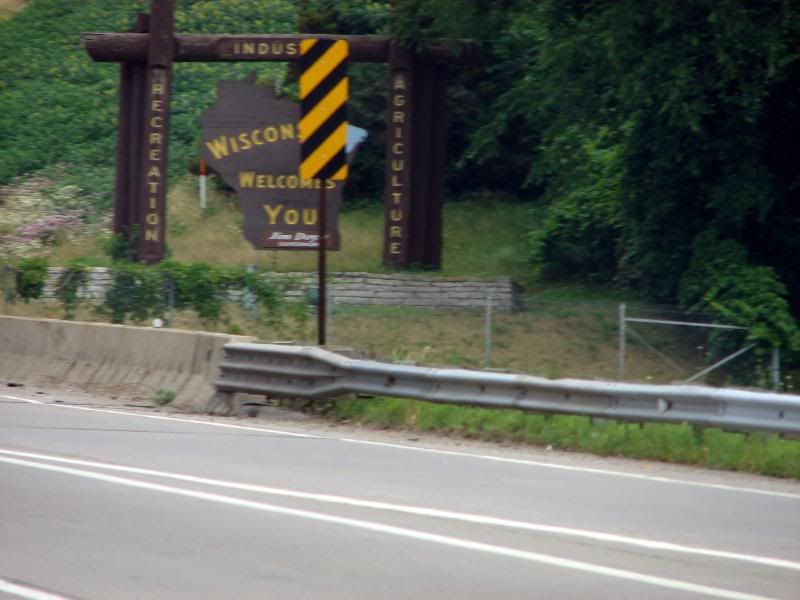 Excited to be in our hotel room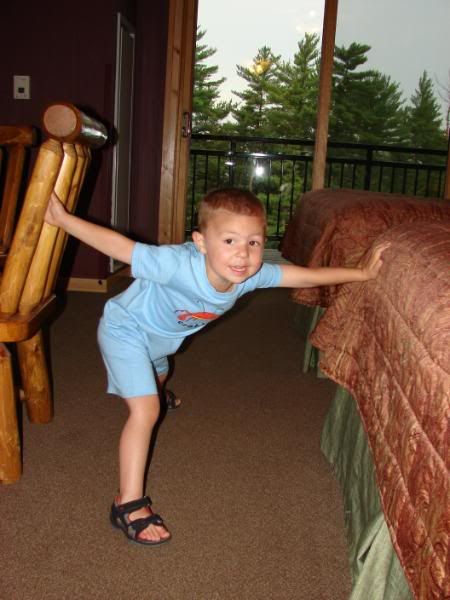 Day Two started with Ty and I going to the pottery place at our hotel and we each painted a piece and picked it up the next day. Ty decided to paint a skateboard.


Then we headed out to the waterpark for the day. This place had a great kiddie area, but of course Ty was a bit nervous about all of the water pouring out and the big bucket that would dump every few minutes (he's not a big fan of getting water on his head!)


Cool kiddie area


Then we decided to try out the lazy river. It had a bridge thing that you rode up and then floated around an elevated area and then down an awesome little waterslide. Here's Ty and Tony on it together.


Going up to the top area


Down the waterslides!


Then we went to dinner at this great restaurant called Moosejaw Restaurant.


Ty got some very silly Moose antlers that he obviously loved.


Then we headed out to play some mini golf at Pirate's Cove. We thought it would be fun as we've never taken Ty and man oh man, did he have a blast. And, he even got 2 holes in one (more than Tony and I did!!)


Every time he'd hit it he'd yell "Get in the hole, get in the hole!"


Mr. Pouty Pants when we were all done. He wanted to play another 18 holes.


Then we went to the Giant Jumping Pillow and the boys jumped for a while to wear off what remaining energy they had. But then re-fueled with some ice cream.


That's all for Days 1 and 2, more to come…