Ok, I realize it's been a few days since I've posted, but there's good reason for it, trust me! You'll find out in a few days.
Anyways, last weekend, I had the urge to clean out our closet. We had my old 3 drawer dresser in there and it actually made it SO much smaller in there. So, we took it out, Tony gave up a couple of drawers to me in the armoire, and I redid my closet space and it's now, once again, a walk-in closet!
I was too embarassed to take any before pics, so you'll just need to use your imagination
I'm pretty happy with it and so far, I've been able to keep it looking that nice, but it's only been a week
One of my favorite things was getting these awsome canvas bins for up top, they match our new bedroom colors too!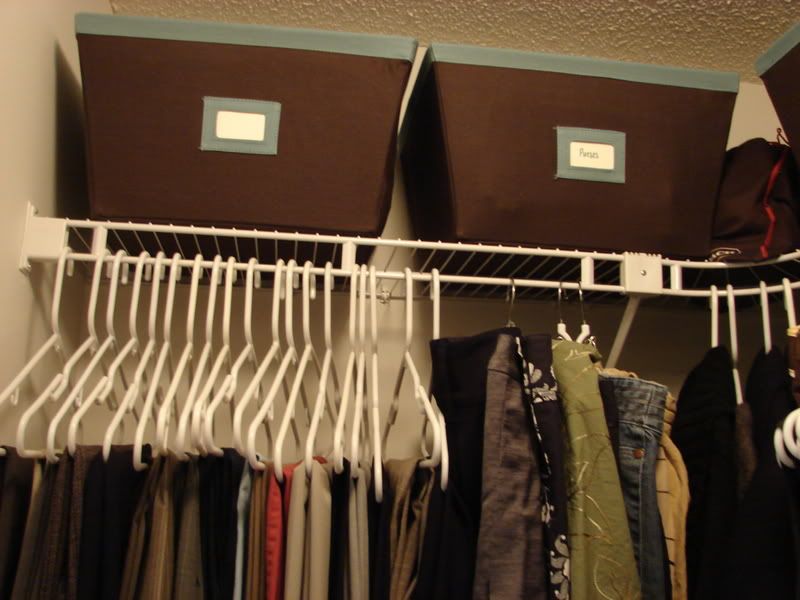 Then we added a new shoe rack and this lovely little drawer thing, which then created a nice spot for me to keep empty hangers.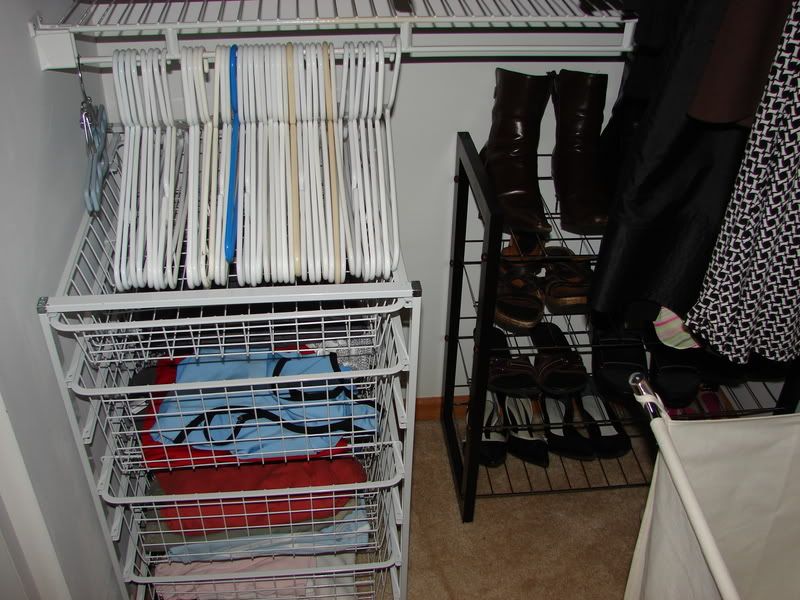 We also moved the 3-part hamper in there so I will be more "motivated" to do my laundry.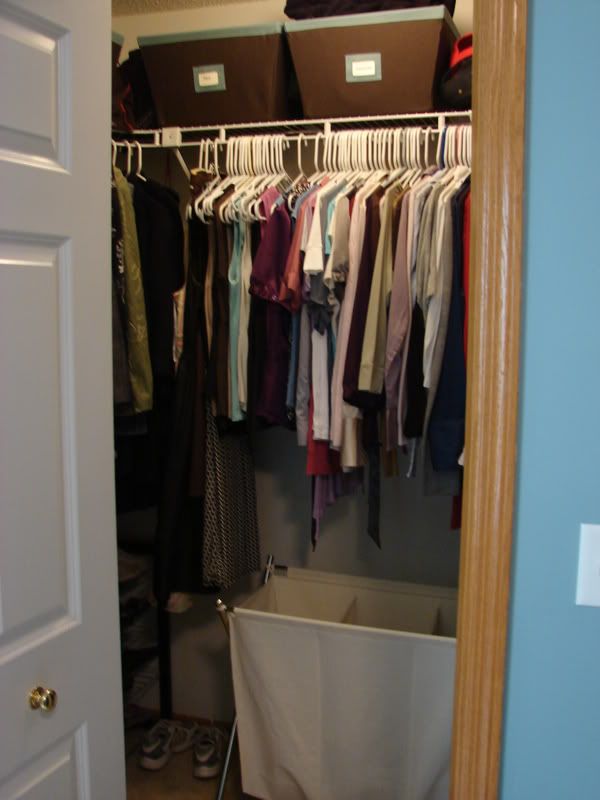 So, let's cross our fingers that I can keep it looking this way for a while!