Is furnishing and decorating it! It's kind of a bit overwhelming to have this blank canvas staring at you day in and day out and not even knowing where to begin. And my hubby won't let me paint until after our 11 month appointment with our builder when they fix all of the nail pops in the rooms, so until then, I'm a bit limited in what I can do.
What I CAN do though is look for ideas for inspiration and get some accent pieces! So, I've been doing a bit of shopping. I'm LOVING Overstock these days. I've been finding some great deals for things here and there and you can't beat their prices or their $1 shipping!!
Today I snagged this console table for the entryway
And then this corner shelf for our guest bathroom.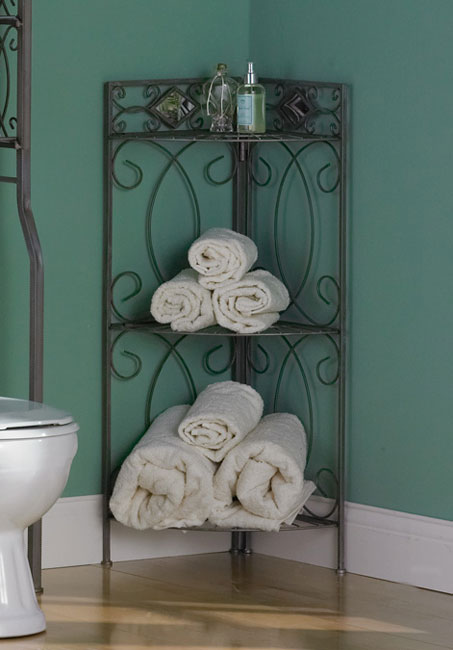 It's going to be nice to have a few more places to put some of our decorative things, especially with the holidays approaching!